EMDR CONSULTANTS' CPD WORKSHOP
9:30am to 4:00pm
Saturday 13 November,
2021

London and Livestreamed online
Please note that this event is open only to accredited EMDR Europe Consultants and not to Consultants-in-training.
Programme:
The Accreditation Committee will be available to discuss and answer issues in relation to the accreditation process.
The rest of the day will be devoted to a workshop on The client-therapist relationship in EMDR therapy and how to address these issues in consultation. We are delighted that Olivier Piedfort-Marin, from Switzerland, has agreed to present this workshop which should be fascinating.
The Accreditation Committee has awarded 6 CPD credits for this Workshop both for those attending in person and online. Attendance at a Consultants' CPD workshop is necessary for re-accreditation as an EMDR Consultant.
For those attending in person tea/coffee and lunch will be provided.
Venue:
The Union Jack Club
Sandell Street
Waterloo
London
SE1 8UJ
The event will also be livestreamed online.
Directions: Click here for the venue website with details and directions (choose 'Find us' on the web site menu).
Abstract:
Francine Shapiro stressed that a solid therapeutic alliance is necessary for successful EMDR therapy. However, she did not elaborate on how to acquire such a rapport and what difficulties may arise during EMDR therapy in the client-therapist relationship. There is, to date, little conceptualization regarding the impact of relational issues on the efficacy of EMDR therapy. This is a topic that still needs to be addressed in the EMDR community if we want to consider EMDR as a therapy rather than simply a technique.
This workshop will address transference and countertransference as well as general relational issues in EMDR therapy. We will look at these issues from the standpoint of consultants. Indeed, there are probably a great deal of questions in supervision that are related to countertransference issues and not simply regarding the technical application of the protocol. EMDR therapists are not machines and the subjectivity and intersubjectivity of any therapeutic intervention and therapy should also be taken into consideration in EMDR therapy. This workshop will describe how we can imbed relational issues into EMDR therapy and how we can address this in supervision.
Olivier Piedfort-Marin, PhD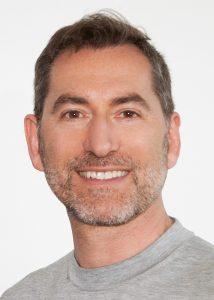 Olivier Piedfort-Marin, PhD, is psychologist and psychotherapist in private practice in Lausanne, Switzerland.
He is an EMDR Europe consultant and facilitator.
After a training in CBT, he trained in EMDR, hypnosis and developed a specialization in psychotraumatology. He has an extensive training in the diagnosis and treatment of complex trauma and dissociative disorders. He was trained in ego state therapy and has a long training in the theory of structural dissociation of the personality with Ellert Nijenhuis. He also developed a strong interest in relational issues in trauma therapies. He has served for 10 years on the board of EMDR Switzerland and is vice-president of EMDR Europe Association.
He is author or co-author of over 20 articles and book chapters, and one book, in the field of psychotraumatology.