IN MEMORIAM TO FRANCINE SHAPIRO
(18 February 1948 – 16 June 2019)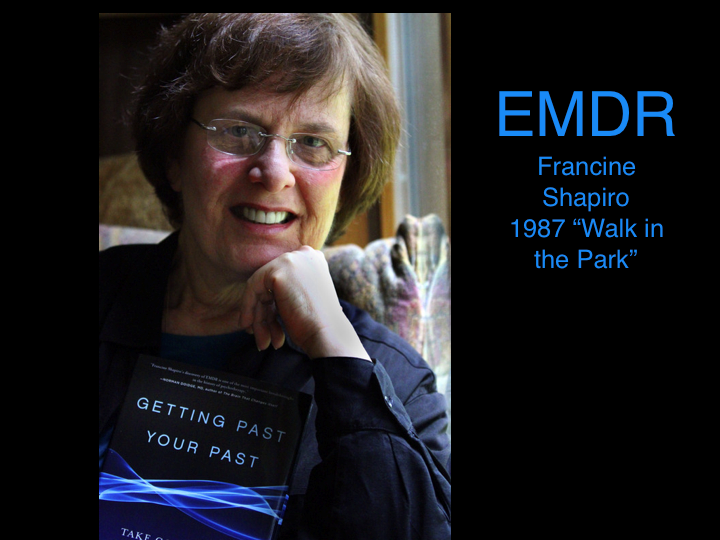 The news of the death of Francine Shapiro, the originator of EMDR, has saddened us all.  We have received messages from our colleagues around the world with condolences and acknowledgement of her as a great humanitarian and educator and grateful thanks for her work and life.
Francine took the lead in taking EMDR to places around the world where mass trauma has occurred.  Starting with the Oklahoma bombing in 1995 and indeed bringing EMDR to the UK following Dunblane and 'the Troubles'  in Northern Ireland, she founded HAP US over 25 years ago and has been the inspiration behind the HAP/Trauma Recovery/Trauma Aid Movement throughout the world.  Her lifelong aim to take EMDR to all parts of the globe has been achieved through her generosity of spirit and the desire to provide relief from suffering to those who have been traumatised.
She was a pioneer and visionary and will continue to be an inspiration in the work that we do, both as clinicians in our daily work, and as volunteers in the work of Trauma Aid UK to continue to spread the gift of EMDR across the globe and in so doing providing healing to victims of trauma.
We mourn her loss with deep gratitude for her life.